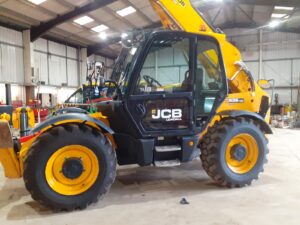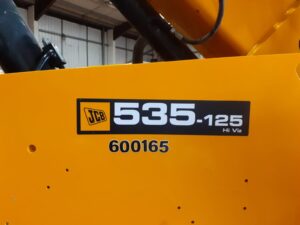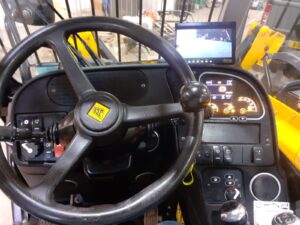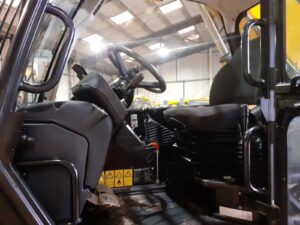 THE LATEST JCB 535-125 CONSTRUCTION LOADALL IS A TELEHANDLER THAT'S DESIGNED TO MEET THE CHALLENGES OF ANY SITE HEAD-ON.
The latest and cleanest JCB. The 535-125 HI VIZ Loadall is equipped with an ultra clean and efficient JCB Dieselmax Stage V engine.
JCB patented load control system and sway frames allows for a safer and more stable load placement. Hose burst check valves protect the driver and bystanders in the event of hose failure.
To protect fellow workers on the job site, a new reversing camera has been fitted
The low boom profile and pivot point provide unrivalled rearward visibility to obstacles and on site traffic. A full set of side and rear-view mirrors enhance all-round visibility and safety compliance.